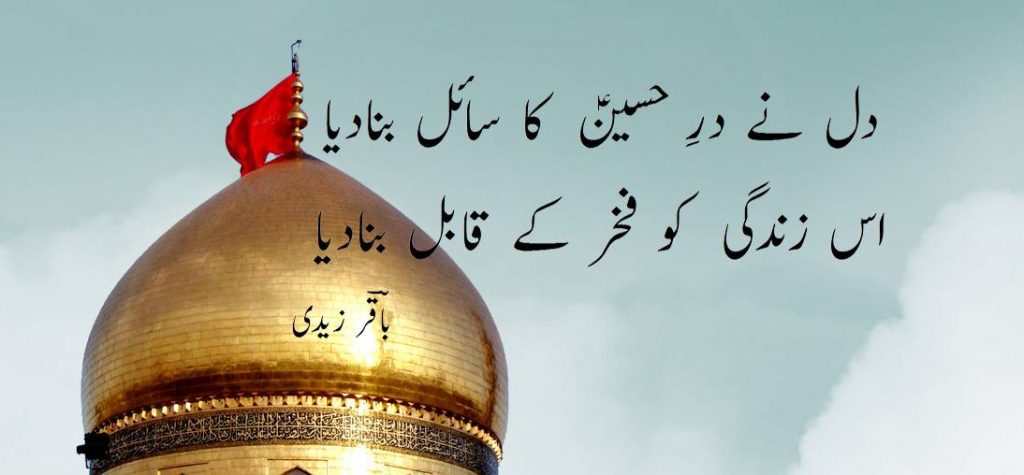 Senior Urdu poets such as Baquer Zaidi are no doubt invaluable assets for the Urdu language. As such, Baquer Zaidi has received multiple awards from organizations nationwide for his contributions towards the Urdu language.

Baquer Zaidi's newest book "Nigar Khana-e-Ghazal" has been published and is now available online at /books/nigar.pdf

Ayatullah Aqeel-ul-Gharavi writes about Baquer Zaidi
"Bazm-e-rasa" and "Ik Silsila Sukhn ka" have been added at /books. Rest of the books will be added soon.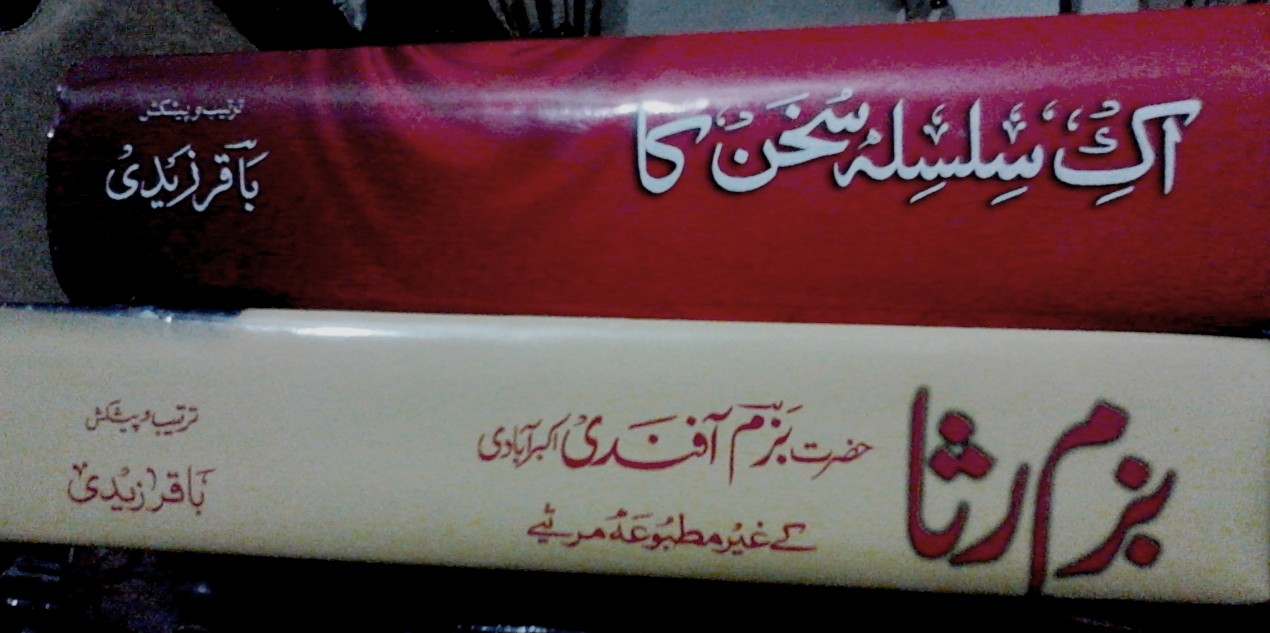 Note: Only the books which have their their digital size written are available.
Urdu Academy of North America hosted an evening with Baquer Zaidi on December 3, 2012.
Review of the book "چراغ بزم کا ہوں" by Mamoon Aiman in the Times Mag New York dated June 14, 2012

کیا کہوں آپ سے کہ کیا ہوں میں
نسلِ آدم کا سلسلہ ہوں میں
کوئی گُتھّی ہوں نَے معمّہ ہوں
عام سا بندۂ خدا ہوں میں

Janab Baquer Zaidi presenting his marsia "Qalam"
A poem by Baquer Zaidi on the 2005 earthquake that occurred in the northern parts of Pakistan in which numerous live were lost and many were injured.
Fatal error
: Uncaught Error: Call to undefined function baquerzaidi_blog_paging_navigation() in /homepages/21/d689442128/htdocs/baquerzaidi/blog/content/themes/baquerzaidi-blog/archive.php:73 Stack trace: #0 /homepages/21/d689442128/htdocs/baquerzaidi/blog/css/template-loader.php(78): include() #1 /homepages/21/d689442128/htdocs/baquerzaidi/blog/wp-blog-header.php(19): require_once('/homepages/21/d...') #2 /homepages/21/d689442128/htdocs/baquerzaidi/blog/index.php(17): require('/homepages/21/d...') #3 {main} thrown in
/homepages/21/d689442128/htdocs/baquerzaidi/blog/content/themes/baquerzaidi-blog/archive.php
on line
73